We have a small area of paving that isn't much use to man or beast. It is a breeding ground for any passing weeds and it's uneven.
In the future we intend on having either a large deck or a proper patio installed, but for now, The Man That Can kept himself busy today making it a little safer for when we have a party for Bumblebee next week.
The slabs and all the weeds were completely removed.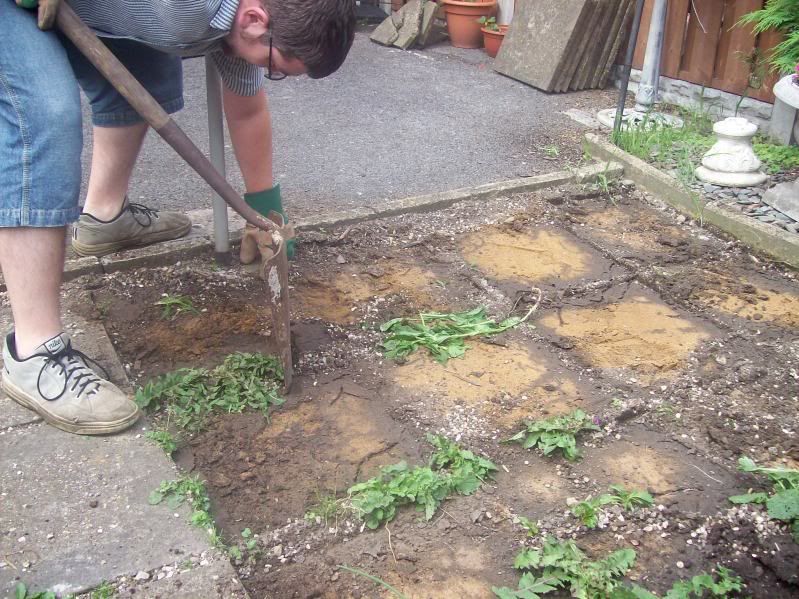 The area was raked and smoothed before the weed suppressing membrane was laid
And the bark chippings spread over to create a temporary surface until such times the larger project can be funded.
As the storm clouds rolled in, The Man that Can managed to complete the task.