Lola, our lone hen has got over being left all alone following the death of Bumblebee's white rock 'Grace'. In fact, she seems to be having the time of her life! She is laying her lovely white bantam eggs once more, much to my delight as I do like an omelette for my lunch. She is having a field day running about the garden nibbling on the grass and munching on spiders, the odd caterpillar and anything else that appears edible.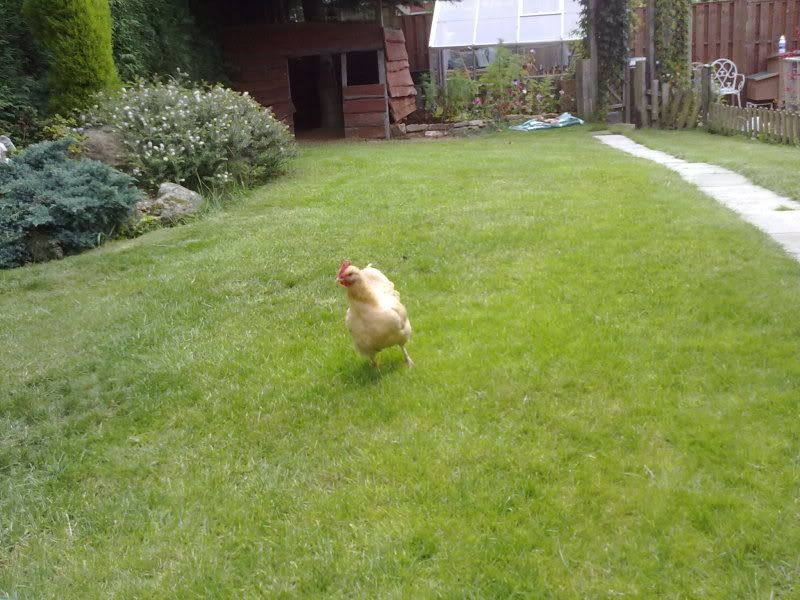 When she first arrived last year, she was nicknamed 'Lola No Tail' so we could tell her apart from her sisters. We had pretty much given up on there ever being a tail, and as time went on, and the feathers disappeared from her chest too, we actually feared she would be the first to leave us for the great nestbox in the sky. We used to joke that she was practically oven-ready. Not that we eat our girls, you understand.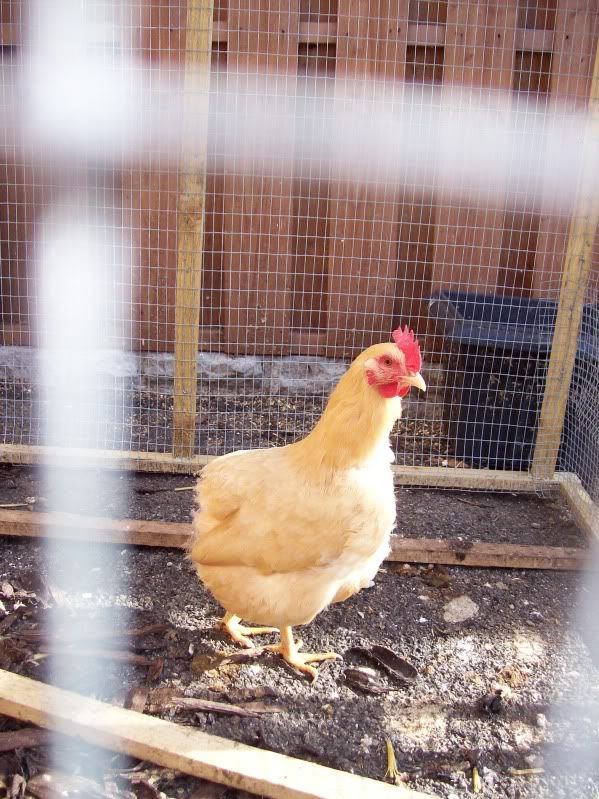 In the last six weeks, Lola has undergone a transformation, from that scruffy oven-ready baster, to this beautifully full-feathered showgirl! Just look at that tail!
Lola was my favourite from the off. The first to lay, and also our best layer despite a couple of 'broody' periods. She was always the first to come and investigate what lovely edible treats I had and is quite tame. Her favourite pastime with me though is when I'm weeding the garden. She's always right at my side to see what delicacies I might dig up for her!